Before Degeneration X,The New World Order,The Four Horsemen and even Evolution there was one gang,one stable,one group that defined "BADD ASS"! The toughest group to ever step foot in the ring. Hailing from Badstreet,USA or Badstreet,Atlanta,GA..was Michael "P.S." Hayes,Terry "Bam Bamn" Gordy,Buddy "Jack" Roberts and later Jimmy "Jam" Garvin to comprise "THE FABULOUS FREEBIRDS"!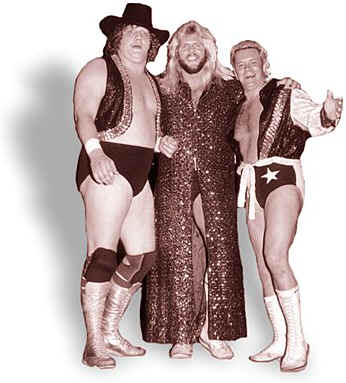 YOU WON'T WALK DOWN BADSTREET ALIVE!!!!!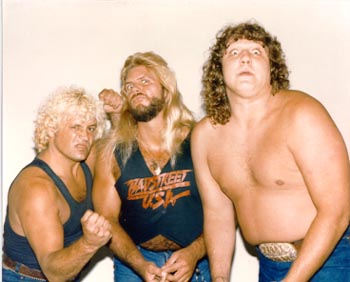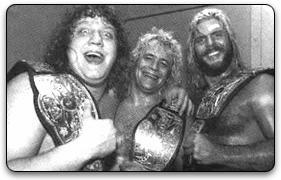 Terry,Buddy & Michael with gold!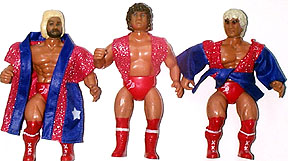 "ICONS OF THE SQAURED CIRCLE"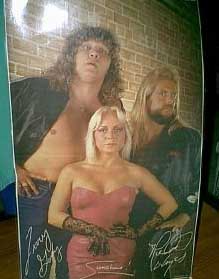 Gordy & Hayes with Sunshine!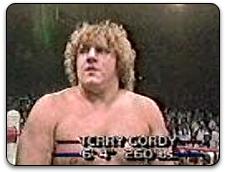 DON"T MAKE TAKE OFF MY BOOT!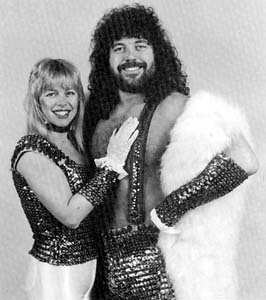 "Gorgeous" Jimmy Garvin with his wife,Precious. Was a honoray member and then a permanent member